ROLE: Branding | UI | UX                                Saatchi & Saatchi Design Challenge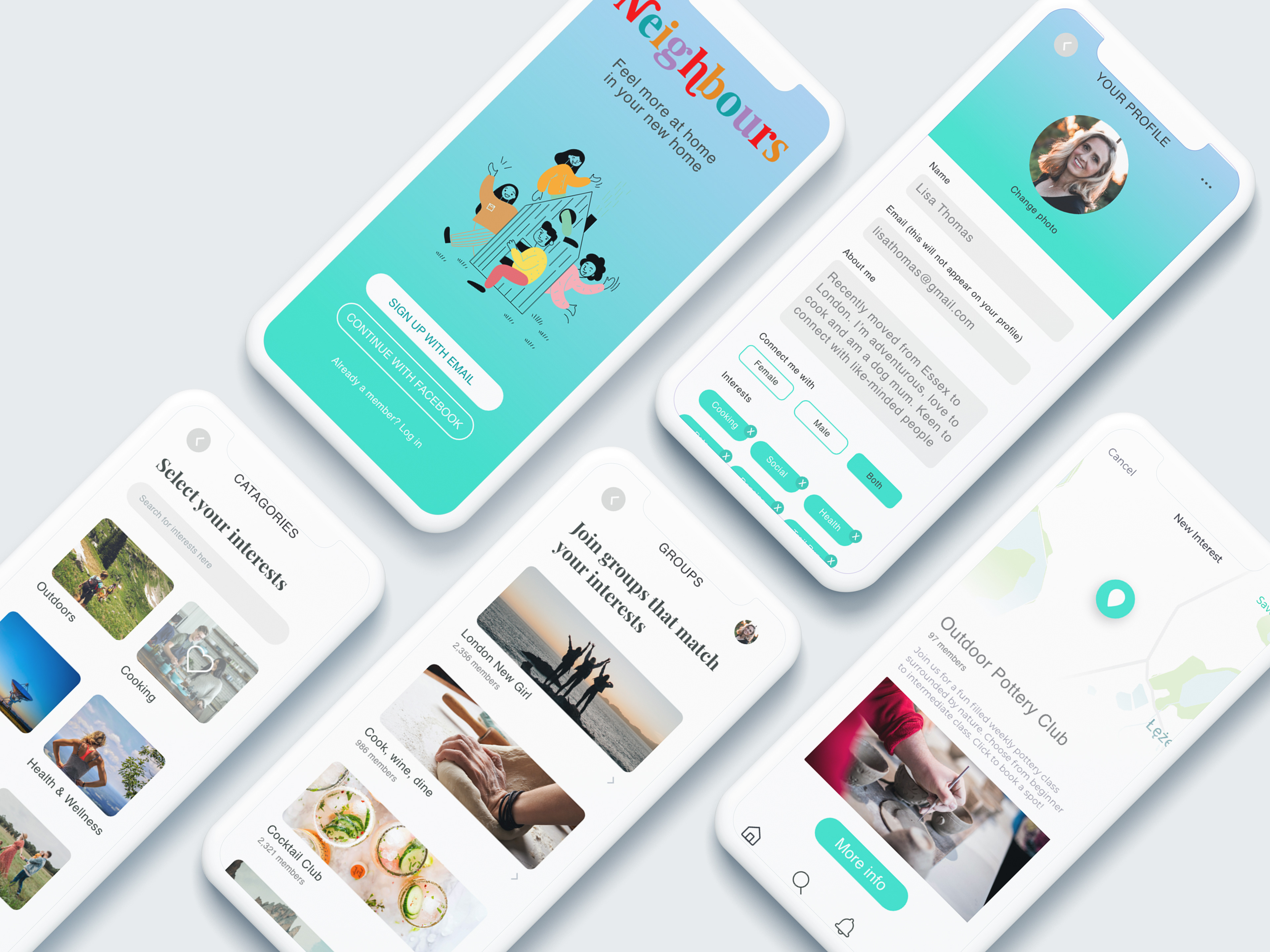 The brand identity was designed to embody a warm, friendly feel, with the colourful logo representing diversity and inclusivity.
The design of the app was to ensure an easy-to-use, seamless experience that allowed anyone with a smart phone to use. Allowing users to sign up with either their email or Facebook account to allow for an even quicker login experience.