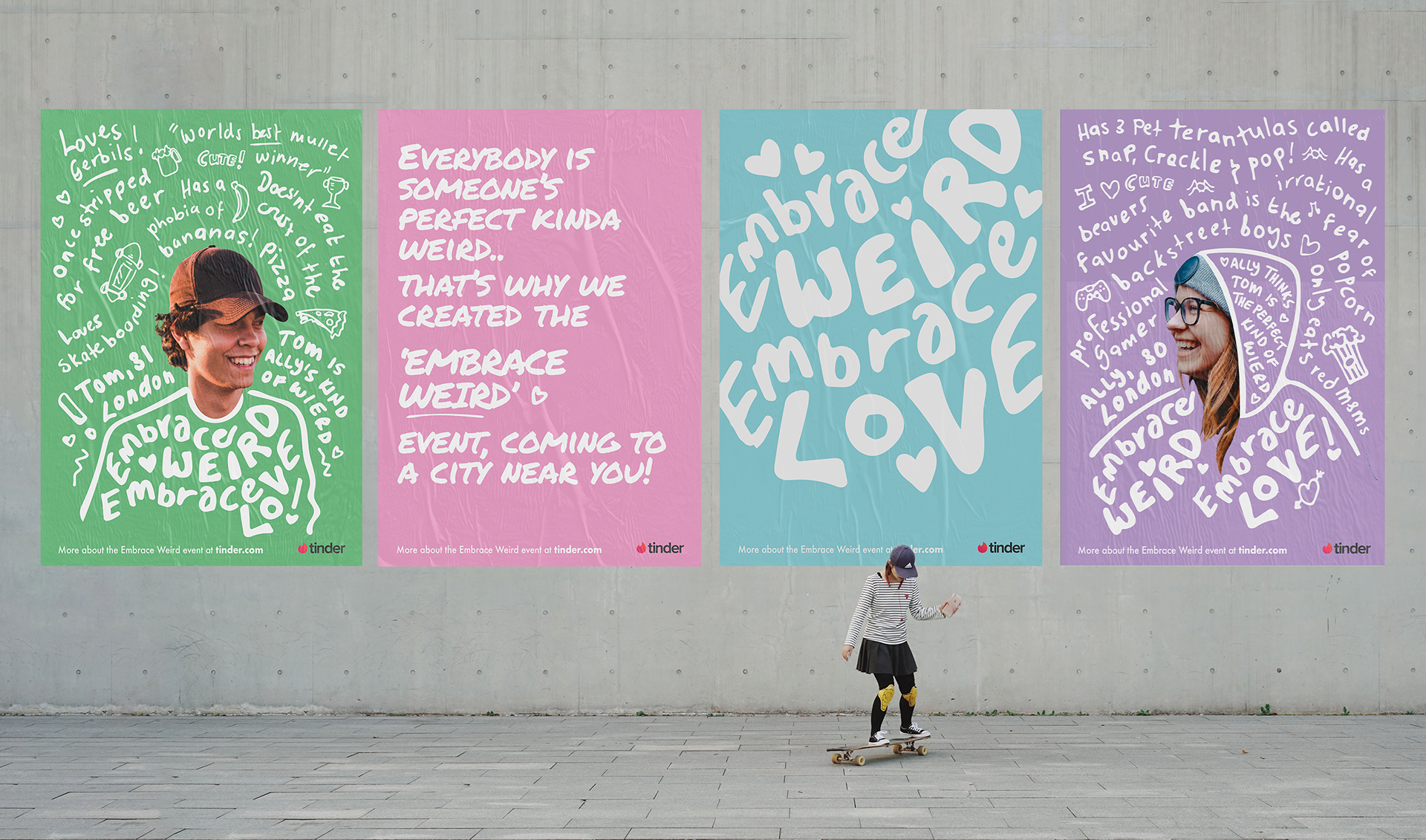 In a world of social media and the pressure to be 'perfect', the Tinder 'Embrace Weird' campaign is all about encouraging people to embrace their weird and wacky traits, as at the end of the day, its those little things that makes each of us unique and is what others tend to love most about us.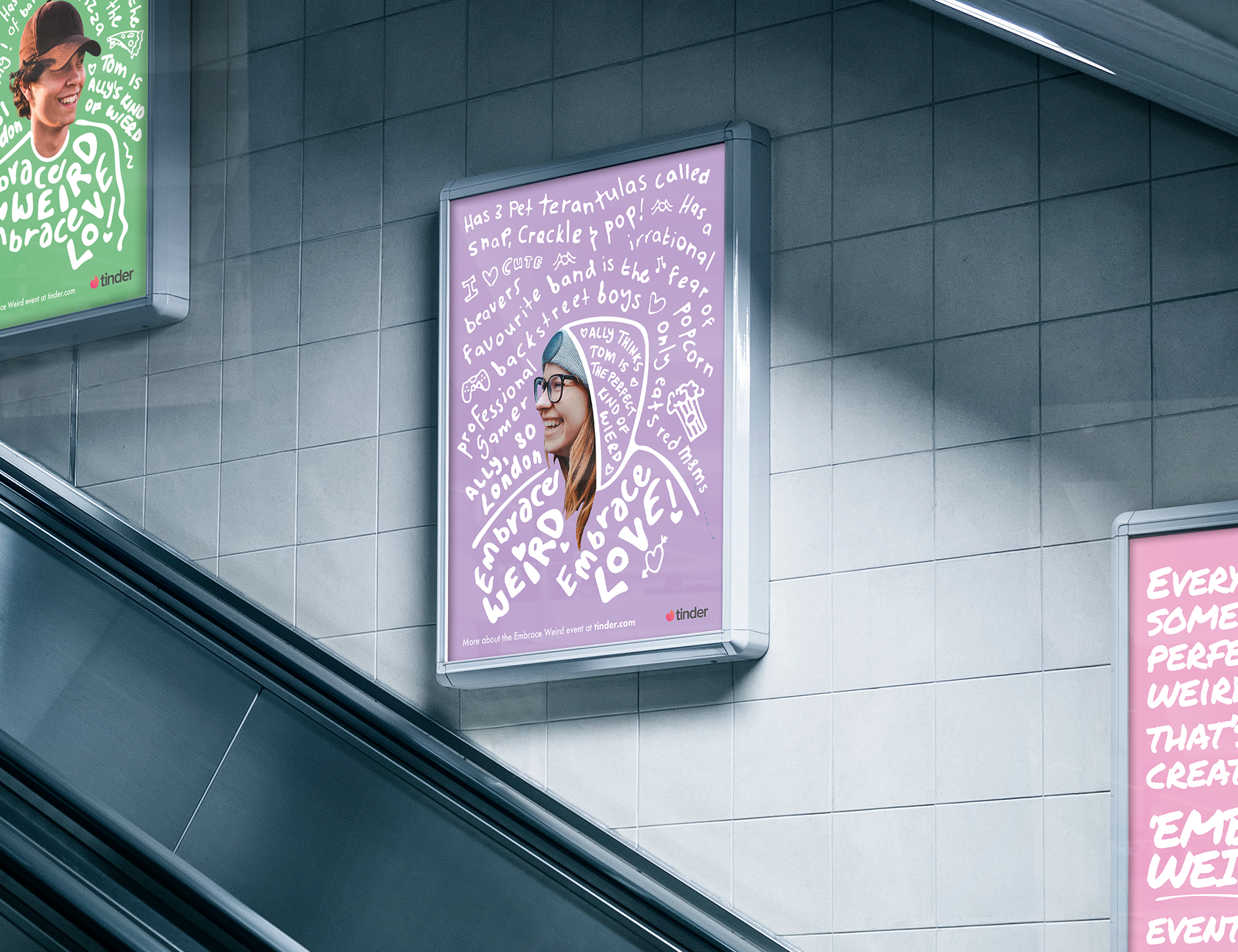 This campaign was created to promote an upcoming social dating event where people are encouraged to embrace weird and find love in the process.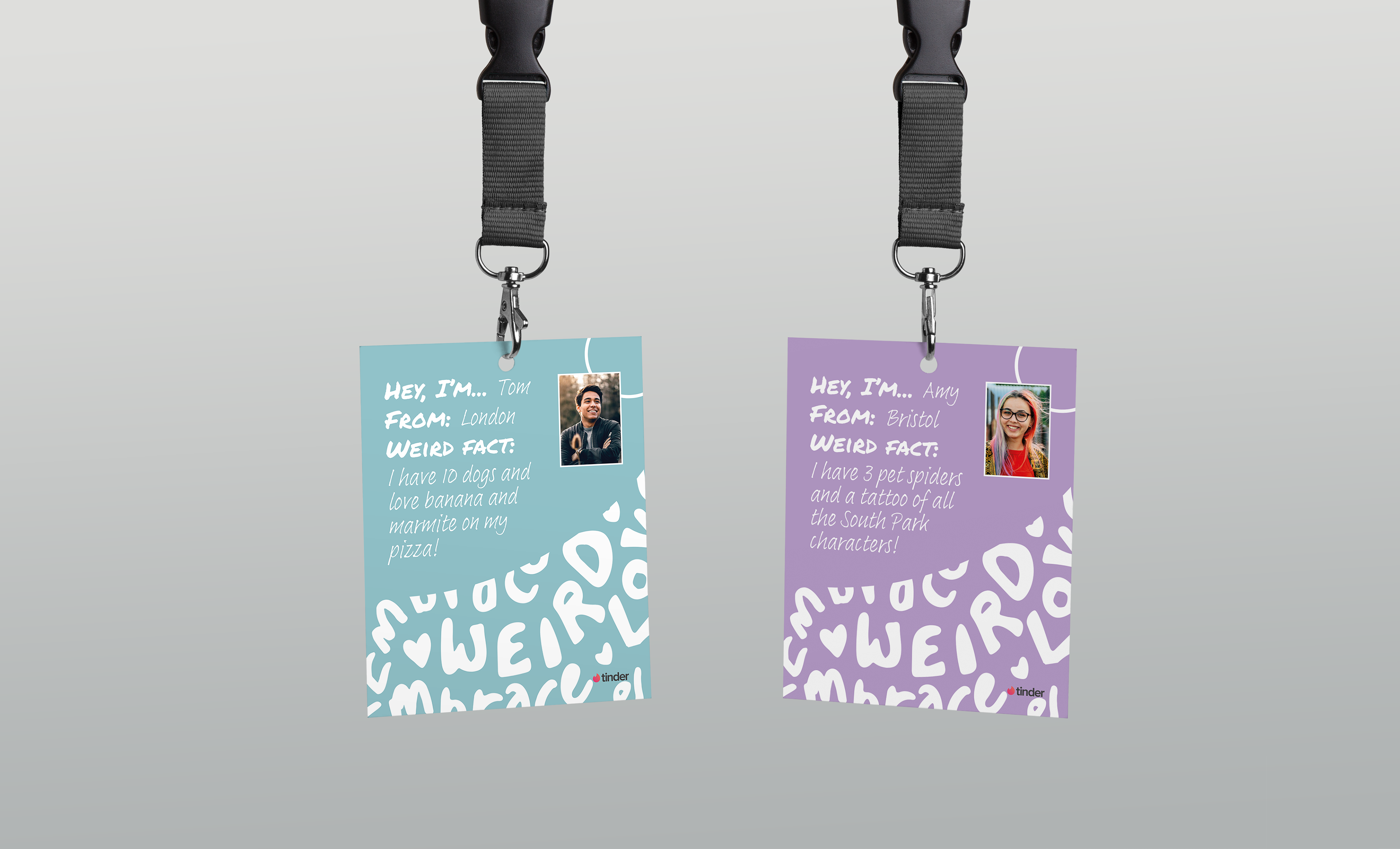 The campaign was designed to embody humour along with an authentic, friendly and colourful look and feel, to encourage a lighthearted emotional and reassuring connection with the audience.