ROLE: Research | Branding | UX | UI
AGENCY: Drew London
​​​​​​​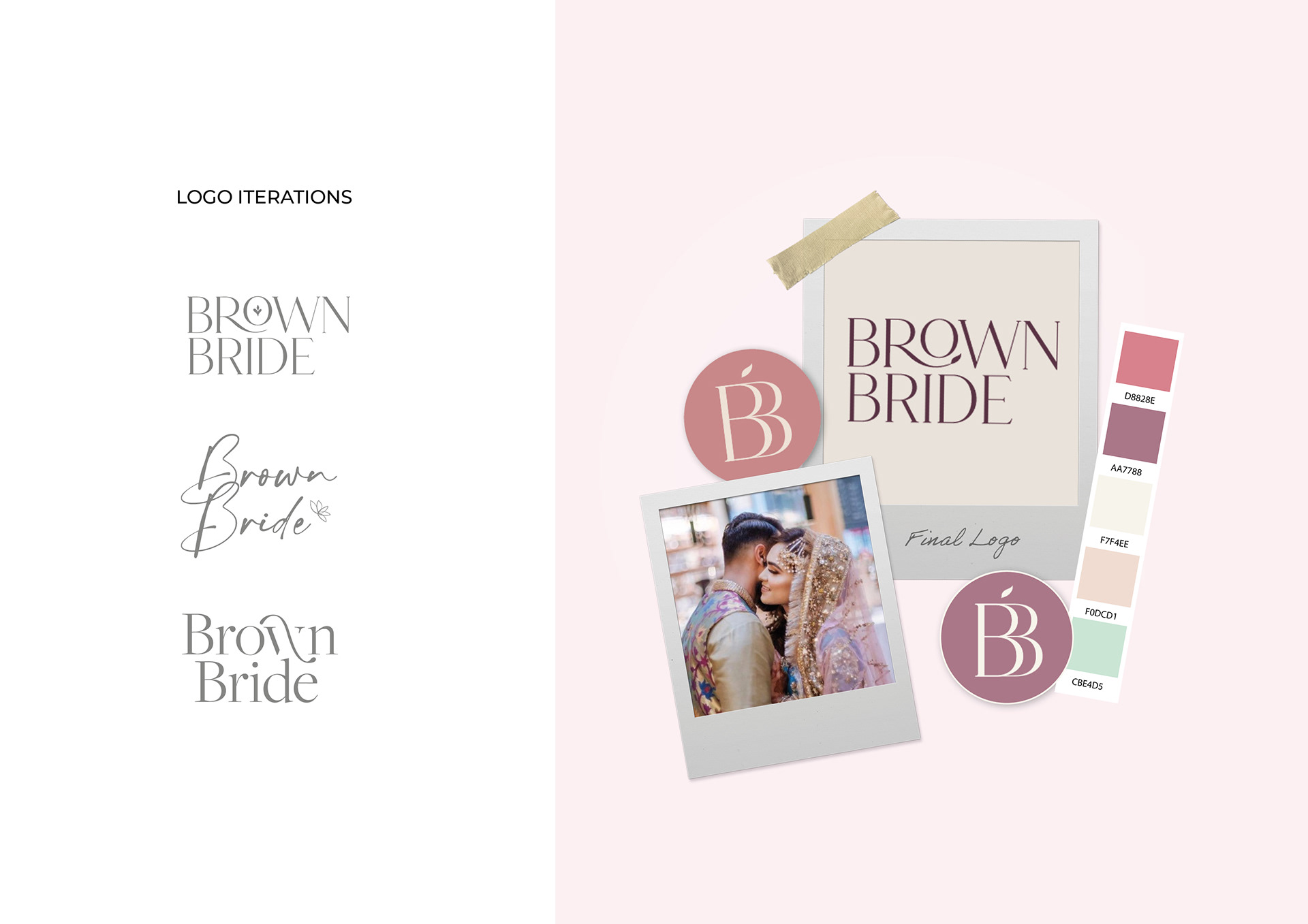 The Brown Bride founders, who are both originally from South Asia, identified a gap in the market when they found themselves desperately struggling to find Desi vendors to help bring in some of their South Asian traditions into their weddings. 
The scope of this project was to provide a rebrand
that embodies both the traditional and modern-day South Asian bride and to redesign a two-sided 
responsive website where South Asian brides in the US and Canada could find vendors quickly and easily.
This is where the work began. In order to understand the user, it was important for us to deep dive into the needs, wants, and traditions of the South Asian bride, as well as the vendors. Here we executed interviews and did extensive research around the ceremonies and usual vendors required for a full Desi wedding.
In addition to user research, we took a closer look into the colours, patterns, and clothing that embody traditional Asian weddings to help inspire us. Here we discovered that more Asian brides are embracing more untraditional colours and styles and are looking to be inspired in how to combine both their traditional and nontraditional wedding customs.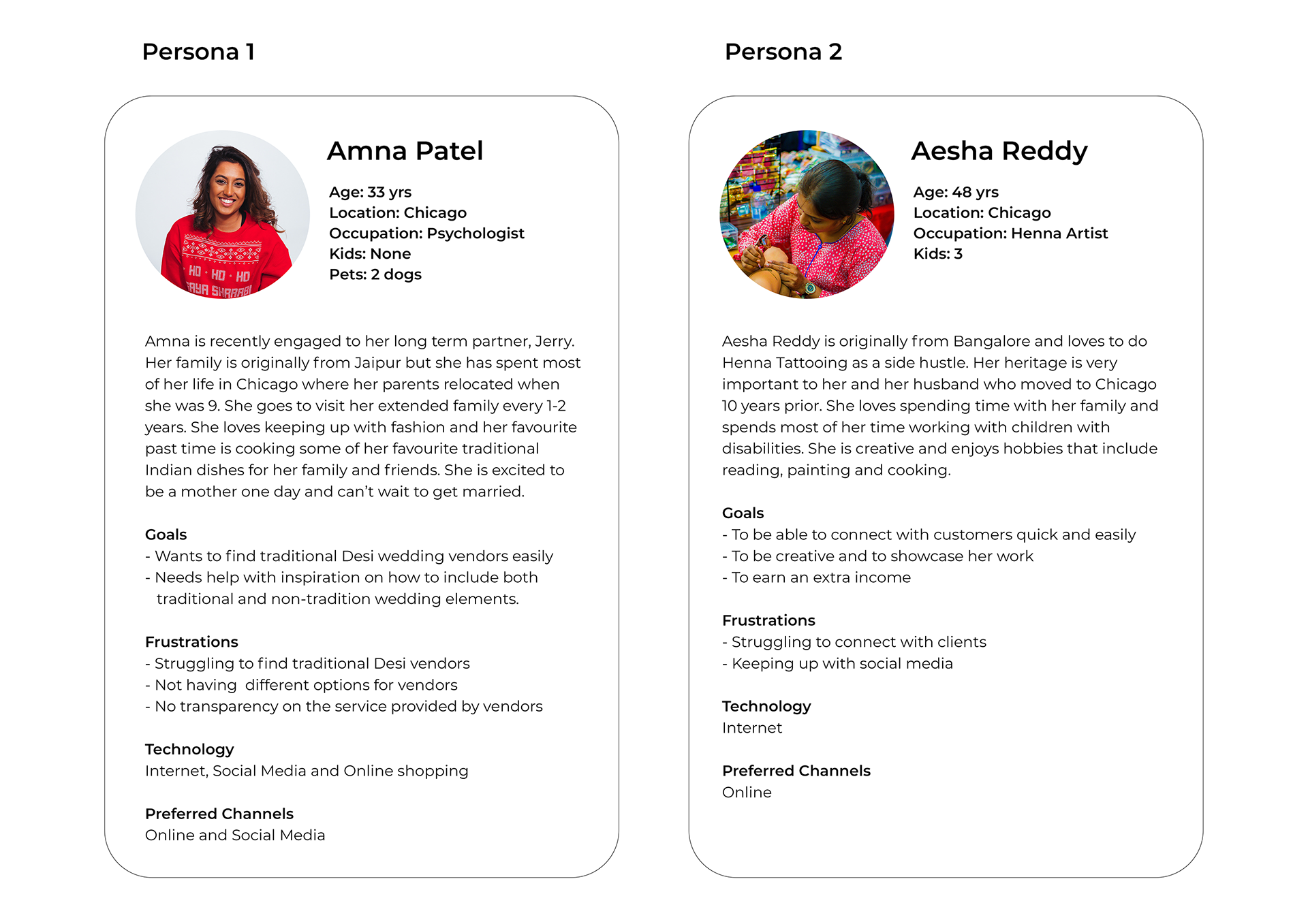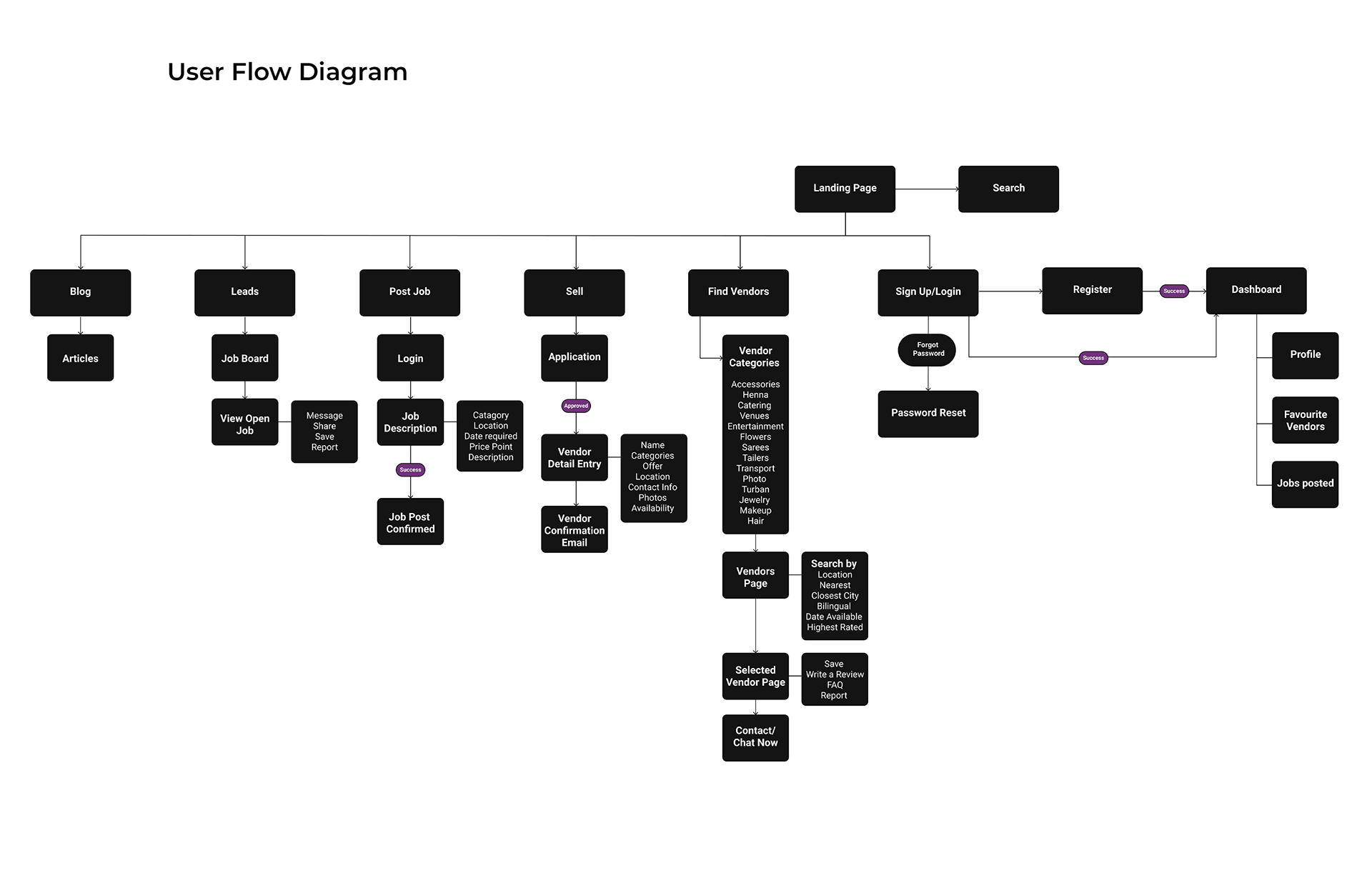 As the target audience is modern-day South Asian brides based in the US and Canada, keeping with their traditions is just as important when planning their weddings. This collision between contemporary and tradition was the perfect springboard when designing the look and feel. 
Inspired by the beautiful, intricate patterns and textiles of traditional South Asian design, combined with a modern colour palette of pastels and simpler fonts, this was the perfect fusion to represent this innovative brand and ensuring to pay tribute to their South Asian heritage.
R

esults
We delivered a unique rebrand, and redesigned and structured the platform.
Adding a quick search bar to the forefront of the landing page to help users find vendors quickly and easily, along with a suggested list of top vendors according to their local area. 

Following the launch, the vendors tripled, delivering South Asian Wedding solutions across the US and Canada. Now their sights are firmly set on bringing the platform to the EMEA