ROLE
: 
Research | Branding | UX/UI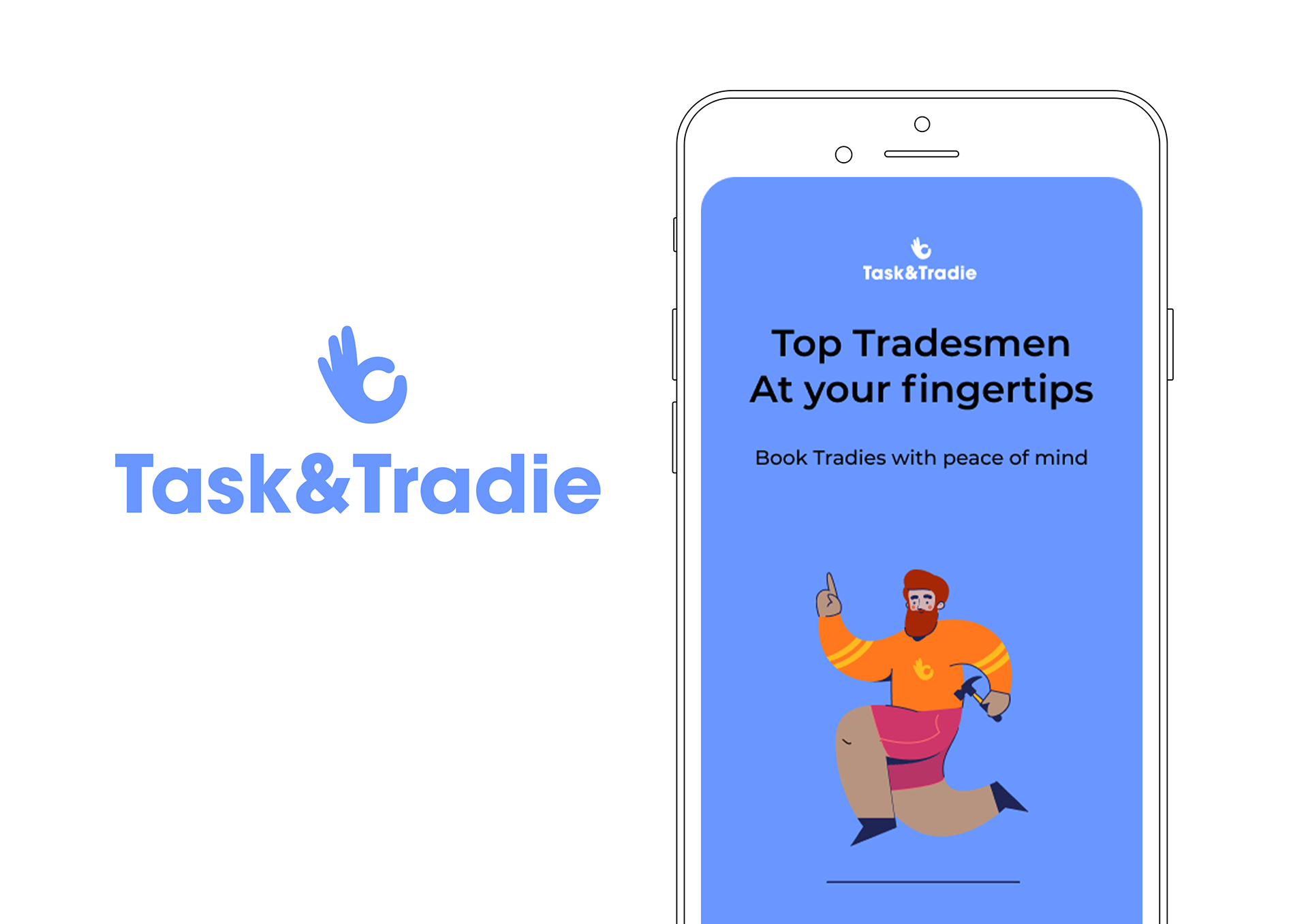 Every day people are searching for tradies to help them with basic or complex tasks, in and around their homes and offices. However, finding reliable help quickly can be a big risk and can often be very costly.
Designing a quick and easy-to-use platform where customers can connect with local registered tradies - allowing them the option to view previous work, read other customer reviews, book and pay directly, and even refer to others. Ensuring transparent and quality service.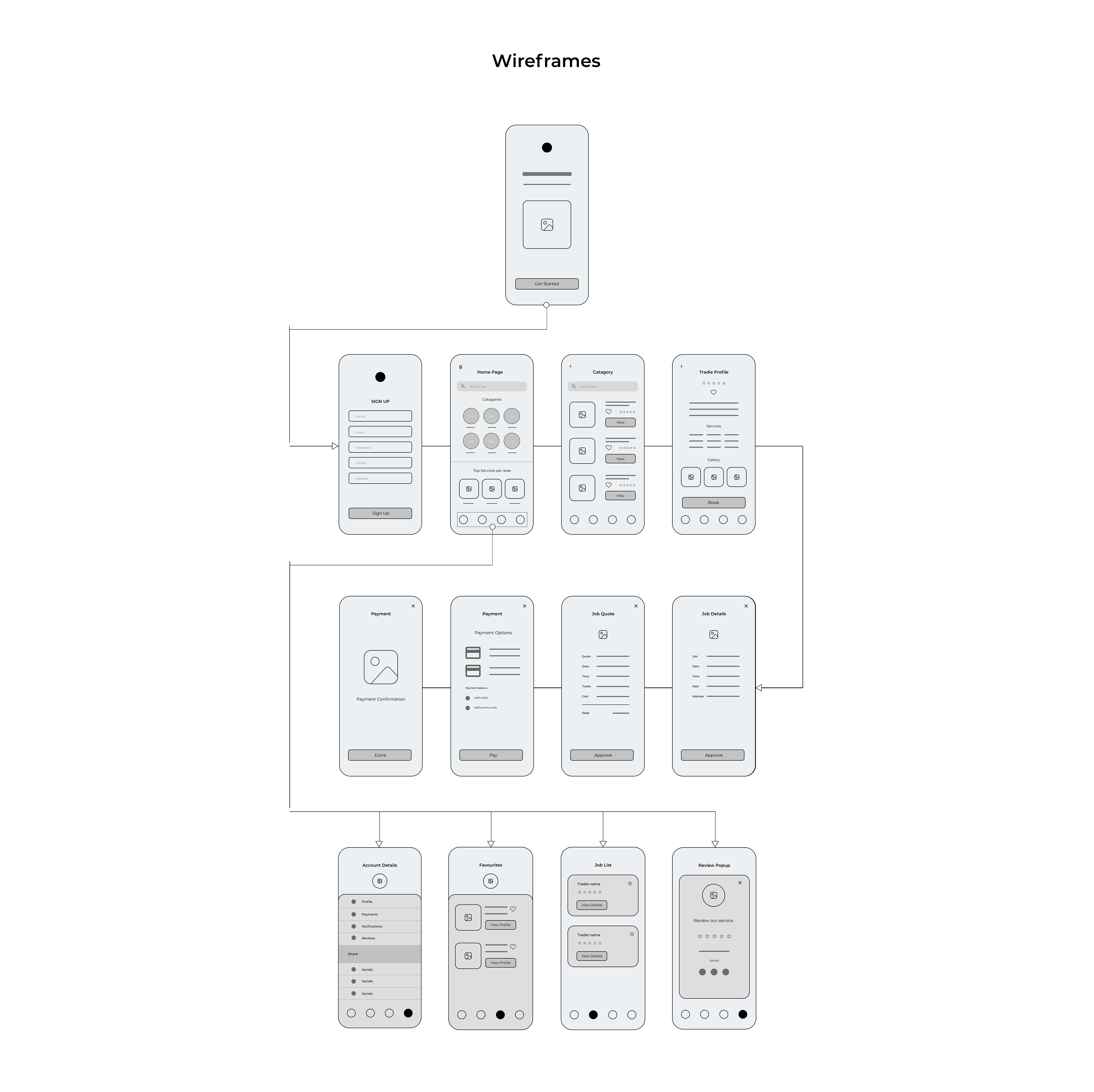 Research
The GDP contribution of the construction industry 

reached over 16.6 billion NZ$ by the end of March 2020. In the first quarter of 2021, over 170 thousand people were employed in this industry; a significant increase from a decade prior. The ability to connect these people with their local community was a golden opportunity.
I, with the support of the Task&Tradie team, conducted research to understand the needs, wants, and pain points of the users, through face-to-face interviews, and online surveys conducted via Survey Monkey, using local community groups on Facebook.
​​​​​​​
Interview findings and pain points
1. Transparency:

 The top insight was around the issue of transparency. People are often nervous when hiring tradies in the case of poor quality work and lack of skills. They want reassurance that standards will be upheld.
2. Convenience: 

People want quick, immediate access to quality local tradies without stress. 
3. Connect:

People want to find and support their local tradies and have multiple options. 
4. Create Opportunities:
Allowing local tradies the opportunity to connect with customers, and earn extra income.
5. Cash Free:
People want
different options for processing payments.