ROLE: Research | Branding | UX | UI | Illustrations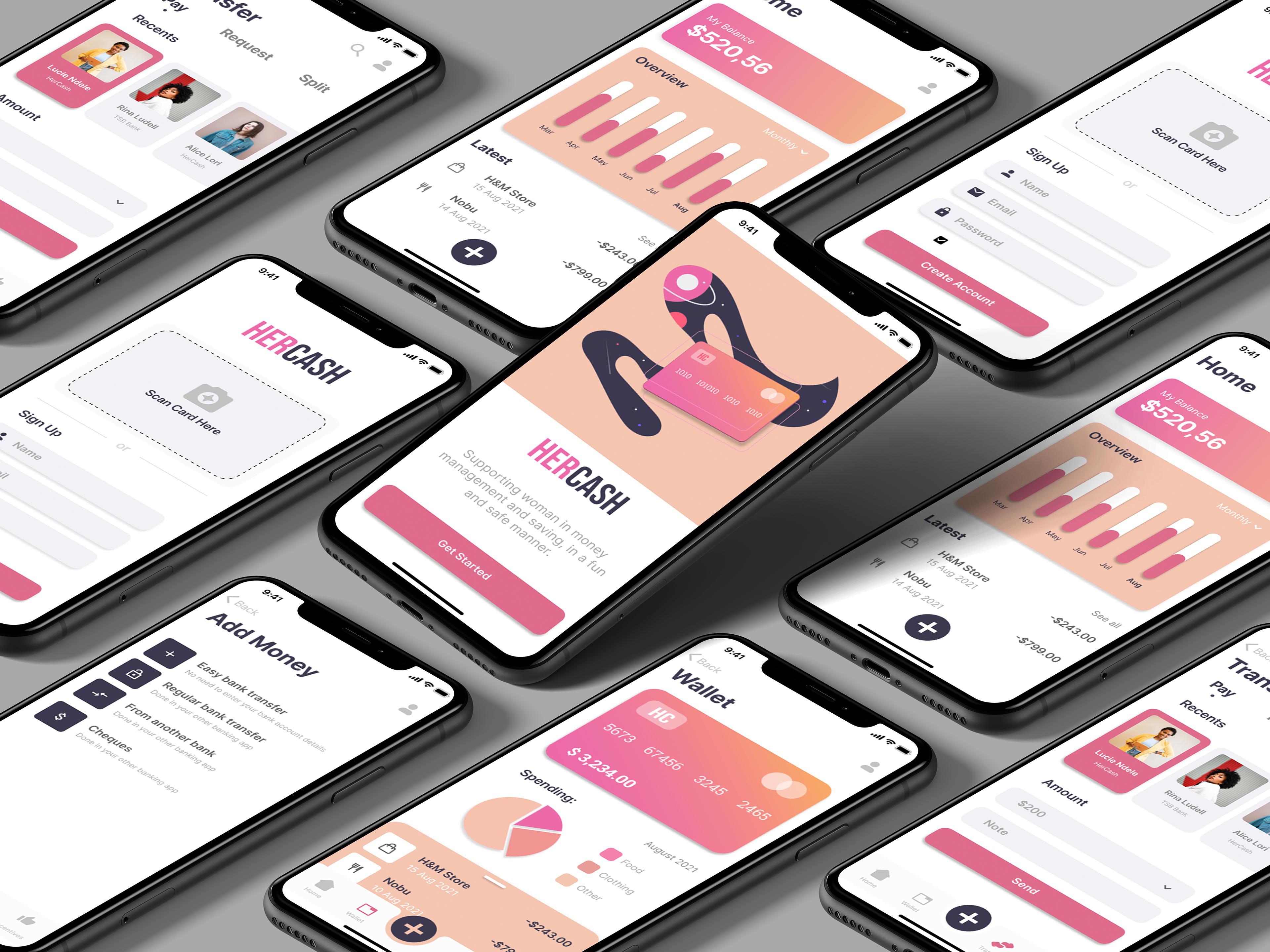 According to the National Coalition Against Domestic Violence, a significant proportion of women who return to unhealthy situations and relationships attribute their inability to deal with their finances as a major contributing factor, which is often enhanced by the fact that the partner often has all of the economic and social standing and complete control over the family finances. 
The two main objectives of SHECASH was to design an easy-to-use money management system for woman to track their spending and to develop a fun rewarded system to help encourage the habit of saving. 
We want to encourage and educate women on the importance of looking after their finances and giving them back the power within a safe and subtle environment.