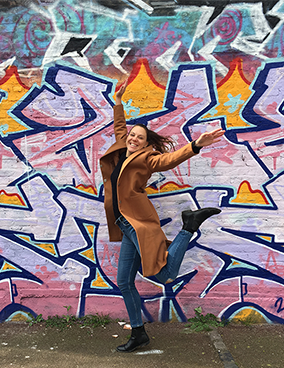 A proudly South African graphic designer living in London. 
I find my inspiration through the colourful and culturally diverse world we live in and enjoy exploring all forms of art from fashion to architecture and everything in between.
My goal is to inspire others through meaningful, thought provoking design that cuts through the noise. 
I have lived in 4 different countries and enjoy spending my time travelling, meeting new people and searching for beautiful street art. I'm also a terrible cook and have an extreme love for pugs, but thats enough about me.
If you have any enquires, want to grab a coffee or a glass of wine, feel free to send me an email or contact me via my social channels.  
Digital Design (Social, Web, UX and UI)