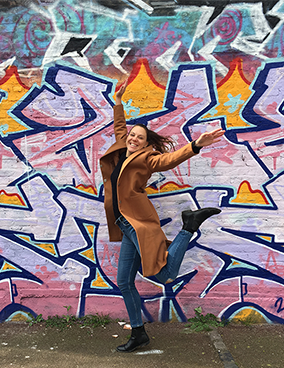 A bubbly South African Graphic Designer currently freelancing in New Zealand.
I spent over 6 years working in account and strategy management before following my love for design. Most of my previous experience is in digital marketing, e-commerce strategy, and campaign development which I believe is what has allowed me to be the confident designer I am today. 
I have lived in 4 different countries and enjoy spending my time traveling, discovering new cultures, and searching for beautiful street art.
Please feel free to contact me for a chat over a coffee (or a glass of wine).
- Digital Design (Social, Web, UX and UI)
- Branding 
- Art Direction
- Illustration 
- Packaging
- Concept Development
- Account/Project Management 
- Strategy